Low Down Payment Mortgage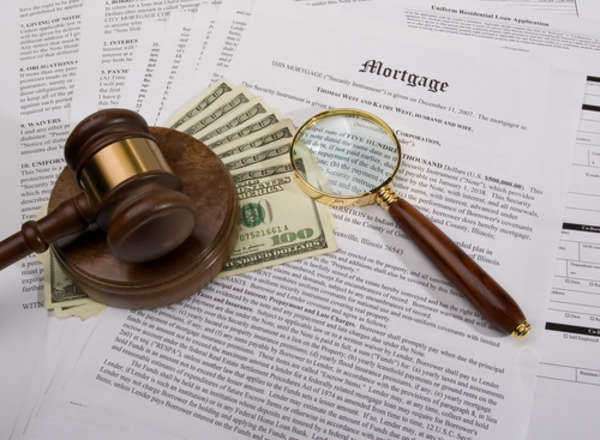 Getting a Low Down Payment Mortgage
You may be ready to make payments on a home, but building up enough savings to have a big down payment just isn't in the cards right now. You can still buy a house if you qualify for a low down payment mortgage. This guide will help you to understand how to qualify for the various kinds of low down payment mortgages offered in the United States so that you can be on the path to home ownership.
FHA Loans
While a traditional home loan requires a down payment of 20%, mortgages acquired through the Federal Housing Authority (FHA) may require as little as 3.5% down. Even if your credit score is very bad (below 500), you can still qualify to have a low down payment mortgage with a 10% down payment.
FHA loans charge an insurance premium of .5% of your mortgage amount annually that helps them alleviate the effects of loan defaults. To qualify for a FHA low down payment mortgage, you must have sufficient income to make payments and buy a house that is not more expensive than the limits set by the FHA ($271,500 in most places, but more in places with a higher cost of living).
Home Path Loans
If you are willing to look at a smaller selection of homes to get a low down payment mortgage, you might want to try Fannie Mae's HomePath mortgage program. Under this program, you will pay low interest as well. This low down payment mortgage requires as little as 3 percent down, but also requires you to choose from a variety of foreclosed homes. You cannot use this program to obtain a low down payment mortgage on most houses, only the ones available on the HomePath website.
Private Mortgage Insurance
If you have good credit and wish to secure a low down payment mortgage, many banks can help. However, to make sure the bank's assets are protected if you default, you will have to pay private mortgage insurance (PMI). PMI lets you get into your house with a low down payment mortgage but charges a fee that will add to your monthly payment. You will stop being charged for PMI once you have sufficient equity in your home. Mortgage insurance is a requirement for almost all low down payment mortgages.
Mortgages for Veterans
If you are a veteran of the U.S. armed services, you qualify for something even better than a low down payment mortgage—a no down payment mortgage! The Department of Veteran's Affairs runs a program to help veterans into a new home with no down payment at all. If you get a low down payment mortgage or no down payment mortgage with the VA, you will have the option of choosing fixed or variable interest rates and you will not need to pay any mortgage insurance.
VA loans are part of the benefits package you gain from being a veteran. Contact your local VA office or a loan office near you for more information on low down payment mortgages or no down payment mortgages from the VA.
Comments
comments