30 Day Notice to Landlord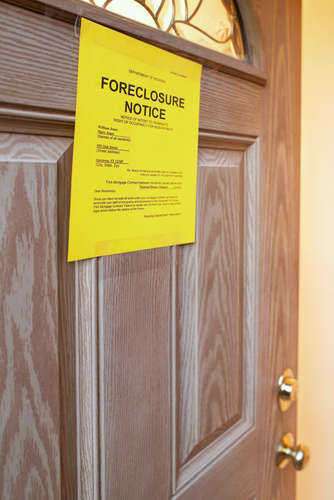 Writing a 30 Day Notice to Landlord
If you have decided it is time to move, you need to look at your lease to understand how to leave your landlord/tenant agreement. If your lease specifies that you require a 30 day notice to landlord to vacate your property, you may be wondering how to write it. Making sure the notice is written correctly can shield you from legal liability. This guide will help you understand the kinds of information needed on your 30 day notice to landlord, and also provide you with a sample 30 day notice to landlord that can help you leave your tenancy.
Information Your 30 Day Notice To Landlord Should Contain
You need to make sure to include several key pieces of information to make sure that your notice is accepted and proper. Your 30 day notice to landlord should include today's date, the date when you wish to vacate the property, and the address of the property where you are currently living. Note that the amount of notice you are giving is specified in the terms of your lease, and that you are following the correct procedures.
You should also include your new address so that deposit money can be returned to you, and the amount of your security deposit. Your 30 day notice to landlord should also include a request to be present for any inspection of the property so that you can understand any deductions made from your security deposit.
Delivering Your 30 Day Notice
To avoid mail mix-ups and other problems with the receipt of your 30 day notice to landlord, you should send your notice either via certified mail (which will collect your landlord's signature to verify that he or she has received the notice) or in person.
Sample 30 Day Notice To Landlord
[Today's date (month, day, year)]
Apartment Complex Name or House Name, if applicable
Street address
City, State, Zip Code of your address
Dear Mr./Mrs. [Landlord's Name]:
Please consider this letter notice that according to the terms of my lease, I am notifying you on today's date, [Today's Date], that I will be vacating the above premises in thirty days, on [Moving Date].
I will be leaving the apartment in good condition, and will clean out all of my personal belongings prior to my moving date to leave it in a similar condition to when I moved in. If you have any specific cleaning instructions for my move out date, please let me know as soon as possible.
My personal belongings will be removed and my keys returned by [date]. I would like to be present for any inspection of the property pertaining to my security deposit. I will be paying my final rent amount of [amount] on [date].
At the beginning of this lease, I paid a security deposit of [amount]. I expect that my security deposit will be returned to me within thirty days of vacating my residence. My forwarding address for the security deposit is as follows: [forwarding address].
If you have any questions, please give me a call at [phone number]. Thank you for your services as a landlord throughout my tenancy.
[Signature]
[Name]
[Today's Date]
Comments
comments